Social Responsibility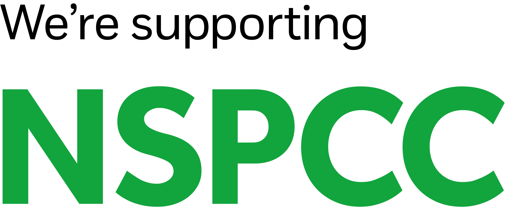 Oak Furniture Superstore is proud to announce that we will be supporting the children's charity, NSPCC. The NSPCC is the leading children's charity working to prevent, and end, child abuse in the UK and the Channel Islands. We feel that this is a fantastic cause and are delighted to be helping the NSPCC to achieve their goals.
Amanda Church, NSPCC Corporate Fundraising Manager, said: "The NSPCC is delighted to partner with Oak Furniture Superstore in our fight for every childhood. Abuse ruins childhood, but it can be prevented. That's why we're here. That's what drives all our work, and that's why – as long as there's abuse – we will fight for every childhood. We help children rebuild their lives, and we find ways to prevent abuse from ruining any more. So when a child needs a helping hand, we'll be there. When parents are finding it tough, we'll help. When laws need to change, or governments need to do more, we won't give up until things improve.
And they will improve, because with the help and support of people like Oak Furniture Superstore and their customers, we can all play a part in the fight for every childhood. Big or small – through supporting our work with your generous donations, or simply believing, respecting and listening to children – there's something each of us can do to make things better for children. Abuse changes childhood. But so can we."
Helping to prevent abuse from ruining childhood
Even when families are going through incredibly difficult times, like battling addictions or overcoming mental health problems, children can thrive when they have access to the right help.
The NSPCC are helping children in every community in the UK and Channel Islands, including yours. They offer all kinds of support, from antenatal care for new parents to helping mums and their children recover from domestic abuse.
Helping to protect children in immediate danger
Every ten minutes someone contacts the NSPCC to report child abuse or to get advice about a child's safety. Those conversations mean that children in abusive situations can be protected and receive the help they need.
The NSPCC understand that deciding what to do when you feel that a child is in danger is both upsetting and difficult. That's why their 24 hour helpline is staffed by professional counsellors with backgrounds in areas such as teaching, healthcare and social work, who know how to spot the signs of abuse and what can be done to help.
To help us answer a call from an adult worried about a child: